No. 0 Original Topic: Married Thanks To MC
By: Angelfish Gender: F Age: 29 on May 9, 2008 at 5:11 PM Viewed 48035 times

I almost forgot to post in this section. LOL We got married Saturday May 3rd. Anyway I met Sean on MC around 2003. We slowly got to know each other from postings. Then traded phone numbers, e-mails, and it took off from there. Even though we are an older couple when it comes to marriage, we weren't in a hurry. I'm glad we waited and took our time in our long distance relationship. Thanks to Tryph, Lorianne, Bonbons and others, we came together.

Long distance/internet relationships can work out. It takes understanding and patience. You can make it as hard or as easy as you want. It all depends what it's worth to you. The only wish I have is that we could have found each other sooner. I guess God had other plans and our times weren't right earlier in life.
No. 1 Reply: Re: Married Thanks To MC
By: Gary208 Gender: M Age: 60 on May 10, 2008 at 10:42 AM
Hi Angelfish

Congratulations to you and Sean!!!!!

Older Couple, HA........
I guess that makes Debi and I RELICS, hi hi......

TTUL
Gary

No. 2 Reply: Re: Married Thanks To MC
By: PoppaBear Gender: M Age: 66 on May 30, 2008 at 11:00 AM
Congratulations...may God truly bless your union.

JIM and SANDI
No. 3 Reply: Re: Married Thanks To MC
By: Annie53 Gender: F Age: 56 on May 31, 2008 at 10:52 PM
Congratulations to another successful marriage here in MC.. this is truly a blessed site for people who do want to find marriage. May your marriage be truly blessed as you share your lives together.

Anna
No. 4 Reply: Re: Married Thanks To MC
By: Lois_aka_Lois Gender: F Age: 52 on Jun 7, 2008 at 2:24 PM
I remember the beginnings when you were in my state and what some of the attraction was! (Even though my return date on MC was more recently.) It's good to see the end result. Well, it's not the end result - but new beginnings!

Congratulations!
No. 5 Reply: Re: Married Thanks To MC
By: tryph778 Gender: M Age: 45 on Jul 26, 2008 at 11:43 PM
Praise the Lord for small miracles, Angelfish! Meeting someobdy on the Internet and marrying them suuuuuuuuuuuuure qualifies in my book! Hope you and Sean will be blissfully happy for many years to come. Wish you God's Best now and always. Hope the Navy SEALS had some candidates that Sean considered manly enough to be in the wedding party.




God bless you with many years together at the shooting range.

No. 6 Reply: Re: Married Thanks To MC
By: Bon-bons Gender: F Age: 44 on Dec 15, 2008 at 5:55 PM
Wow.. Could you possibly be talking about me? I am very happy for you and your success.

No. 7 Reply: Re: Married Thanks To MC
By: Obadiah Gender: F Age: 44 on Jan 26, 2009 at 1:28 PM
I am very happy for you. its been a long time since we all chatted in yahoo messenger. But I remember the discussions.

No. 8 Reply: Re: Married Thanks To MC
By: trustintheLord84 Gender: F Age: 56 on Feb 13, 2009 at 12:23 PM
I am so encouraged to see folks my age meeting mates. I just joined today and have had no success in 11 years of meeting anyone online. It is still a good place for me to look though as it is rare to meet anyone in person. That option is always open though if the Lord wills it;) I like online because you get to hear more what the person is about. You can tell a lot from what a person writes. Even men open up more online,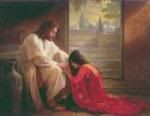 Denise, a sister in Christ
No. 9 Reply: Re: Married Thanks To MC
By: doug_indianapolis Gender: M Age: 38 on Apr 19, 2009 at 9:15 PM
This is a meaningful excerpt from MC success stories I find interesting. I noticed the long process & significant patience it took these two before completing their getting to know each other & growing together process to finally be ready to marry. About 5 years or so? James 1 says: "Let patience have her perfect work so that you may be mature & complete not lacking in anything."

P.S. See the success story of my fiancee & I here also (look in MC success stories). We're here also!

Or look on: www.Macindy.com/ms

No. 10 Reply: Re: Married Thanks To MC
By: Pink_Wings Gender: F Age: 45 on Jun 13, 2009 at 11:18 AM
Im so happy for you all...